Dynamic IP Address Setup Wizard (without RoadRunner)
If your WAN type is Dynamic IP Address, the Setup Wizard prompts you for the following information.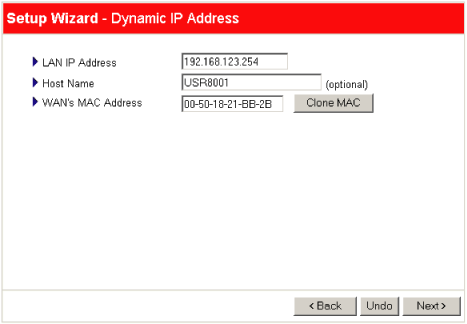 LAN IP Address—the router's IP address. The default address is 192.168.123.254
Host Name—the name of the LAN host, if required by your ISP.
WAN's MAC Address—the MAC address of the PC connected to the router, if required by your ISP. To populate this field automatically, click Clone MAC.