PPP over Ethernet Setup Wizard
If your WAN type is PPP over Ethernet, the Setup Wizard prompts you for the following information.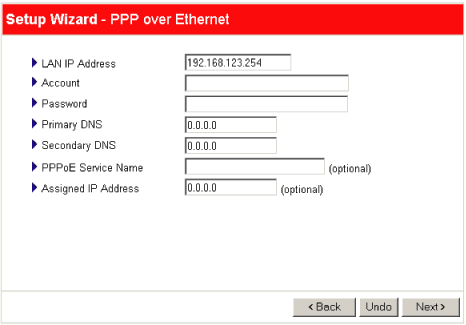 LAN IP Address—the router's IP address. The default address is 192.168.123.254.
Account and Password—the account and password that your ISP assigned to you.
Primary DNS and Secondary DNS—the addresses assigned by your ISP.
PPPoE Service Name—the service name, if assigned by your ISP.
Assigned IP Address—your static IP address, if your ISP assigned one to you.