Status
On the Status page, you can view the current pertinent information that relates to your Wireless MAXg Router.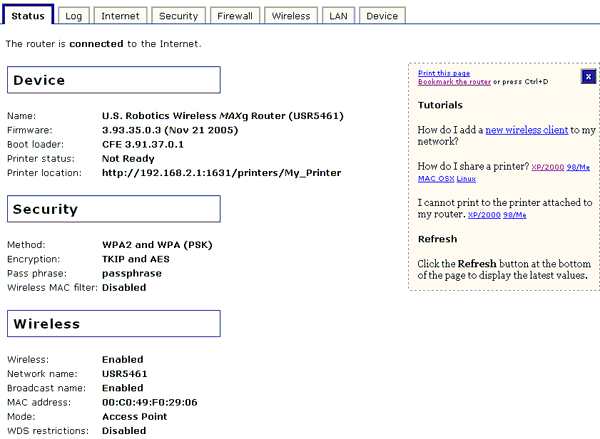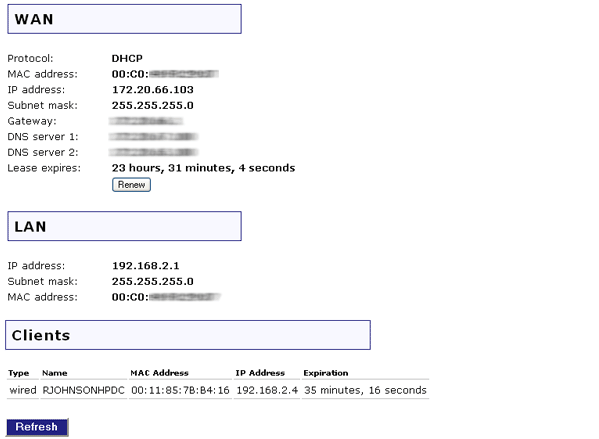 If you experience any difficulties connecting to the Internet, you will need to do one of two things, depending on your setup. If your WAN protocol is DHCP, click the Renew button on your router's Status page. If your WAN protocol is PPPoE or static, click Reboot on your router's Device page.
Click Refresh at the bottom of the page to view the most current information.