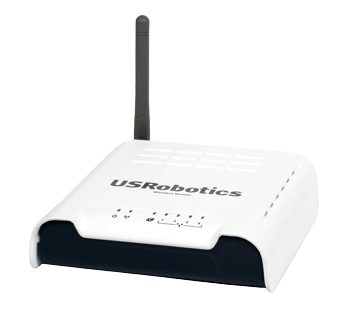 The USRobotics Wireless Router allows multiple users to wirelessly access your network or Internet connection. Delivering wireless speeds up to 54 Mbps, this router has wireless encryption and filtering options, as well as an SPI firewall. The Wireless Router supports up to 253 Ethernet devices (with additional hubs/switches) and is completely compatible with all 802.11g and 802.11b products.
The USRobotics Wireless Router lets you share your network or Internet access over secured 54 Mbps wireless and 10/100 Mbps Ethernet connections. Wireless 64/128-bit WEP and WPA/WPA2 encryption ensure wireless security for up to 253 users. Network security is provided by the router's stateful packet inspection firewall and MAC address filtering.
Package Contents
USRobotics Wireless Router
9V DC Power Supply
Ethernet Cable
Installation CD-ROM
Quick Installation Guide
Physical Features
Front
The wireless router has the following status LEDs:

Symbol
Name
State
Condition
Power
Off
Not receiving power.
On
Receiving power.
WLAN
Off
Not connected to WLAN.
Solid
WLAN link is achieved.
Flashing
Sending or receiving WLAN data.
WAN
Off
Not connected to WAN.
Solid
WAN link is achieved.
Flashing
Sending or receiving WAN data.
LAN
Off
Not connected to LAN.
Solid
Ethernet LAN link is achieved.
Flashing
Sending or receiving LAN data.
Back
The back of the wireless router has the following connectors: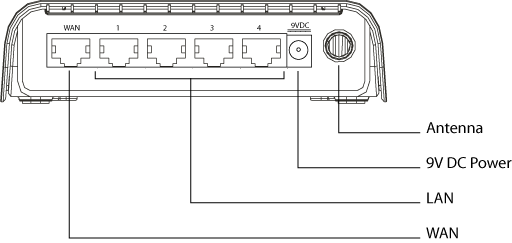 Bottom
On the bottom of the router is a reset button: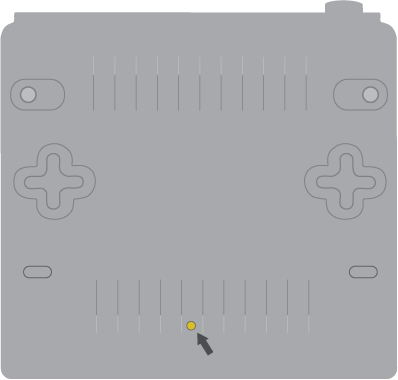 To reset the router to its factory settings, press in and hold the reset button for 20 seconds.
System Requirements
A computer with an Ethernet adapter (NIC) installed
An Ethernet-based cable or DSL modem
An HTML 4.01-compliant Web Browser (such as Internet Explorer 5.5 or later or Netscape 8.0 or later) with JavaScript enabled