Dynamic IP with RoadRunner Session Management Setup Wizard
If your WAN type is Dynamic IP (RoadRunner), the Setup Wizard prompts you for the following information.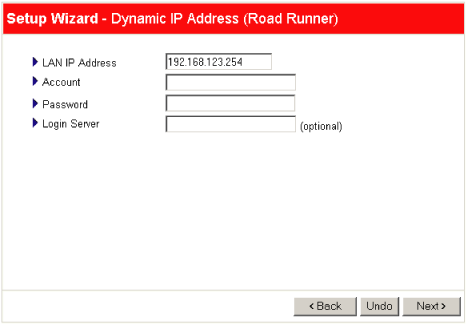 LAN IP Address—the router's IP address. The default address is 192.168.123.254.
Account and Password —the account and password that your ISP assigned to you.
Login Server—the server ID, if supplied by your ISP.