How to reinstall the mouse for USR5686G
Open Device Manager. Right click on the mouse and select Disable. Do not uninstall the mouse!! If the mouse was uninstalled, Install the modem again so the mouse appears, then disable it.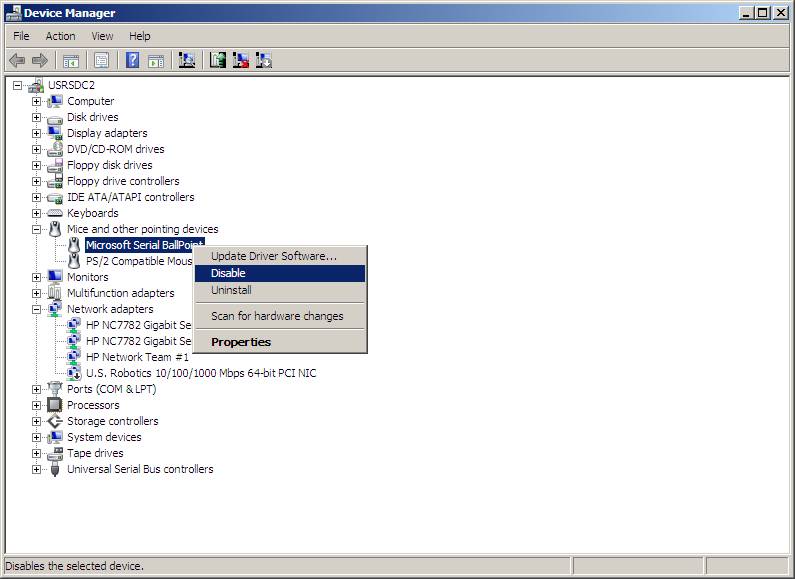 Click Yes to disable.

It may be helpful to know the COM port for later. Right click the disabled mouse and select Properties. We are on COM1.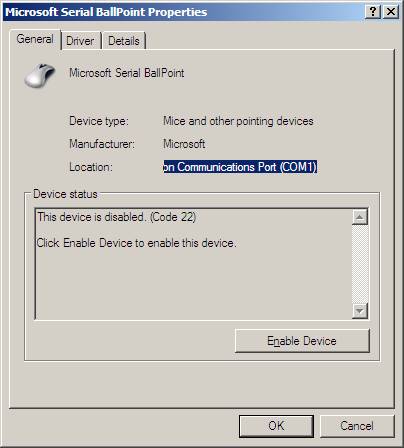 Open Control Panel/Phone and modem options. Select the Modems tab and click Add.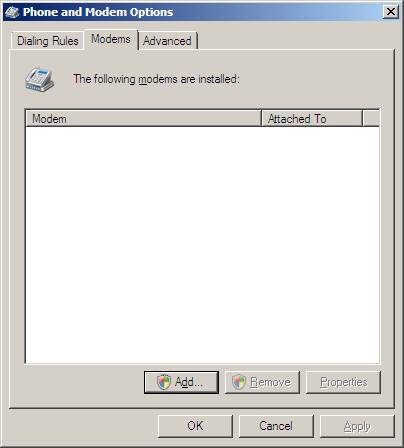 On this screen, select Don't detect and click Next.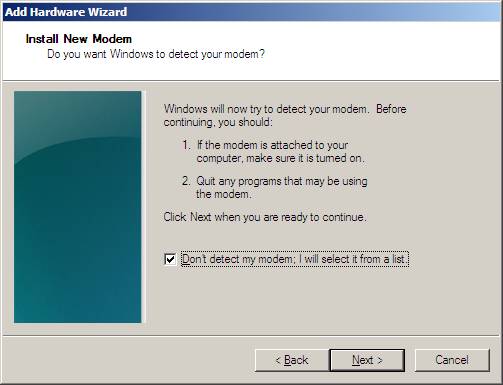 On this screen, select Standard 56000 modem. Click Next.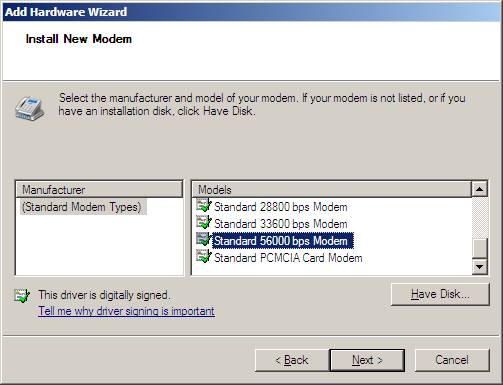 You will be prompted to select the COM port the modem is on. Select the port you obtained earlier.
On my system, I only have COM 1. Click Next.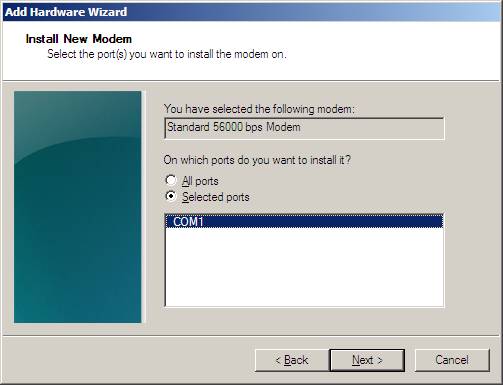 Click Finish.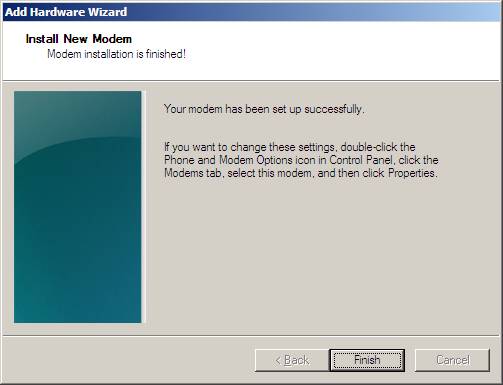 Lets make sure we can talk to the modem now. Select the modem and click Properties.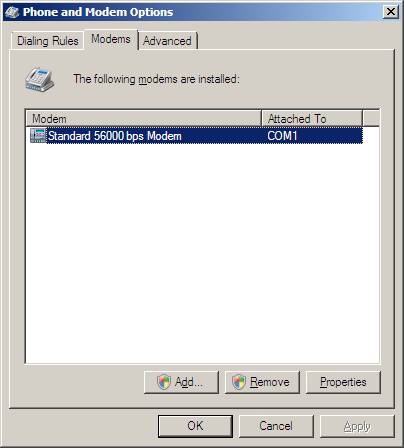 On the Diagnostics tab, query modem. If you cant talk to the modem, the mouse was not disabled correctly.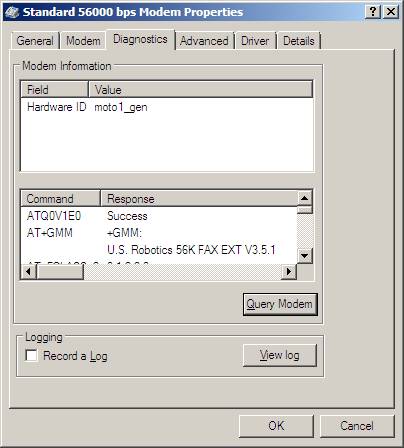 Now update the driver. Click Update Driver.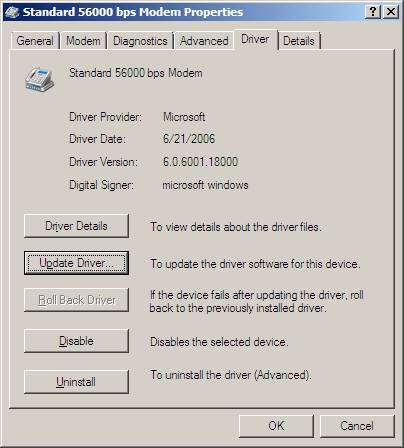 Click Browse my computer.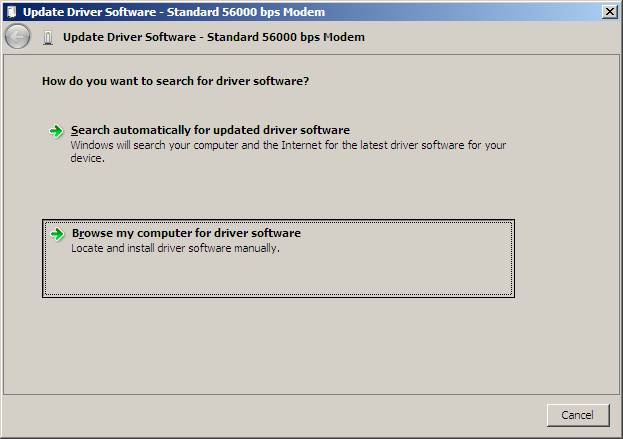 Click Let me picků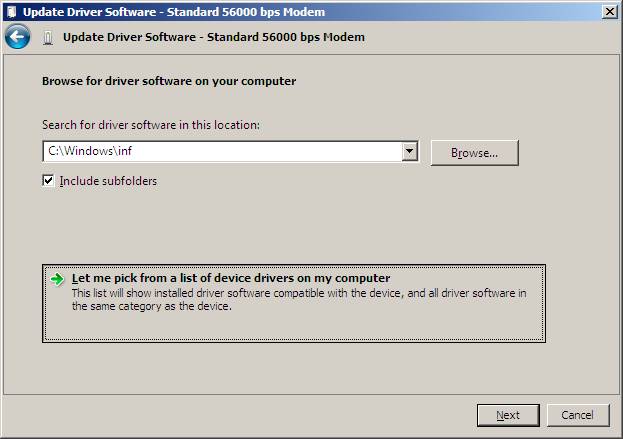 Deselect Show compatible hardware.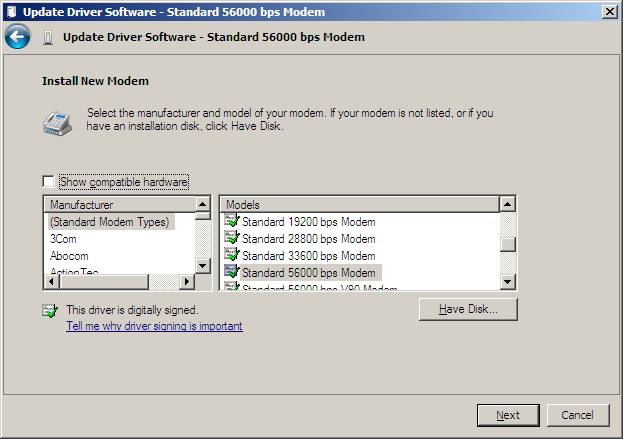 Scroll down the Manufacturer list to U.S. Robotics Corporation not US Robotics.
On the models side, select U.S. Robotics 56K FAX EXT. Click Next.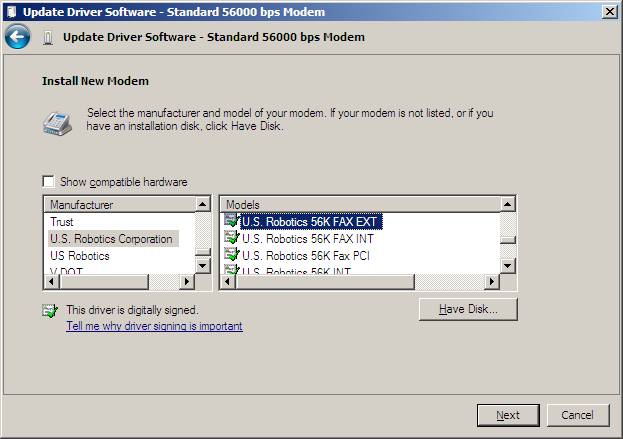 Click Yes.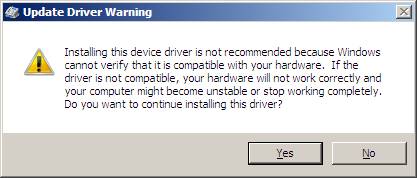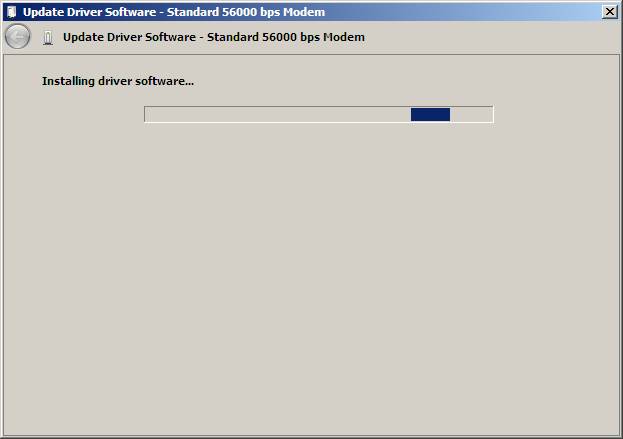 Update is complete.