How do I reset my USR8054?
Note: Reset your router ONLY if your router has stopped responding or if you have lost or forgotten your login name or password. To reset your router, follow the procedure below: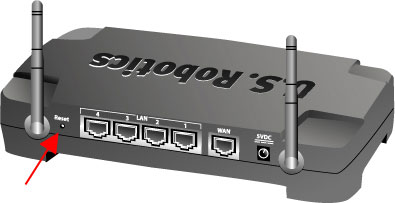 RESET Button: Press in and hold the RESET button (as indicated in the graphic above) for between five and ten seconds. This will reset the Wireless Turbo Access Point & Router to the factory default settings.