3CP5699A - Received "failed internal loopback test" message
---
While installing my 3CP5699A, the Modem Installation displayed a "My Modem has failed its internal loopback test" message.
As part of the installation process, the Modem Installation Assistant will automatically perform a self-diagnostic test, verifying proper installation of the modem.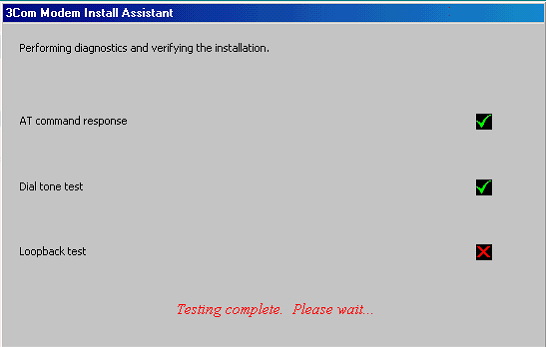 Possible Solution:
Accessibility factors may influence the outcome of this diagnostic and may indicate a failure in the loopback test. A failure of the loopback test is not an accurate indicator of your modem's functionality. Continue with the installation process, using the modem as you normally would.